Stone Harbor & Avalon New Jersey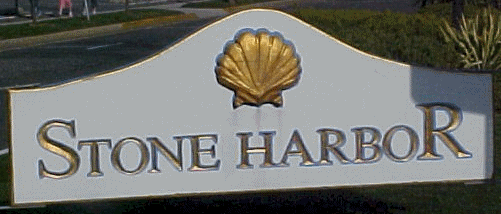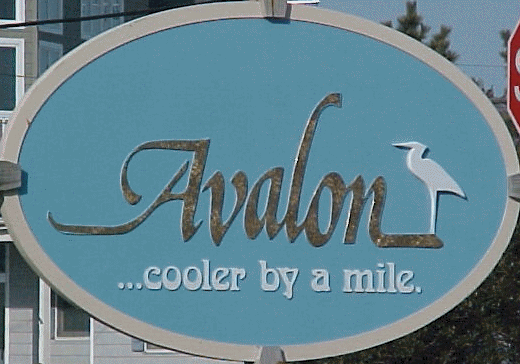 and
Avalon
share this South Jersey island which is known as "Seven Mile Beach". It is seven miles long but only three or four city blocks wide.
Avalon
is located at the northern end and Stone Harbor at the southern end. When you get to 80th Street, Avalon stops and Stone Harbor begins and continues on until the
Hereford Inlet
. Geographically it is half-way between
Ocean City
and
Cape May
.
Stone Harbor is "The Seashore at its Best".
Stone Harbor has an exclusive shopping district known for its quaint shops that appeal to all whether looking for
trendy boutiques, unusual
specialty gifts,
salons
or just souvenirs
. This resort is also famous for its great
restaurants
and spectacular beach front homes. Avalon also has great
shopping
and excellent
restaurants
.
Where other resorts are dotted with "cookie cutter" condos block after block, Stone Harbor has maintained its charming quaint town look with mostly single family homes - some absolutely magnificent!
Another nice feature is that the homes sit on good sized lots which are beautifully maintained. Tree lined streets also add to the charm. Stone Harbor boasts some of the most expensive real estate in southern New Jersey.
Beautiful, protected beaches extend the 7 mile length of the island and because the island is only a few blocks wide, you can walk from the beach to ice cream parlors and gift shops. Stone Harbor is a clean, quiet, family resort where you can enjoy a casual, peaceful and relaxed seashore atmosphere. Beach tags are required and can be used in either Stone Harbor or Avalon. You do not have to go far to find churches as there are many denominations represented in both Stone Harbor and Avalon.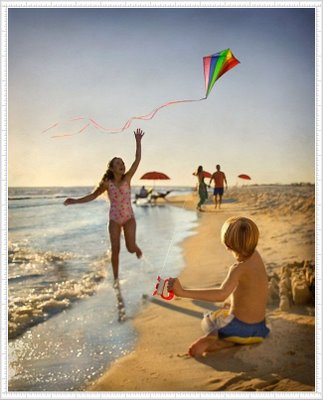 Stone Harbor vacationers do not have to become beach potatoes. There are many outdoor activities
in which they can participate such as the water sports or swimming,
biking
,
fishing, boating
, sailing, surfing, and jet skiing, or trying their hand at tennis (courts at 97th and 82nd Streets), volleyball and golf. Others may just enjoy being on the beach
collecting shells, strolling at the water's edge or soaking up the rays of the sun. There is something for everyone. If you need more
information
...... including information on
parking
.....
Playgrounds for the children are scattered all over the island, and the municipality itself runs supervised recreational activities including basketball, soccer, baseball, and teen dances. Several quality golf courses, while not on the island, are easily reached from Stone Harbor including the Stone Harbor Golf Club.
If fine food, boating and socializing is your forte, then members can enjoy
the Stone Harbor Yacht Club. Our daughter had her wedding reception there and it was spectacular. Besides everything else being wonderful - the sunset was magnificent.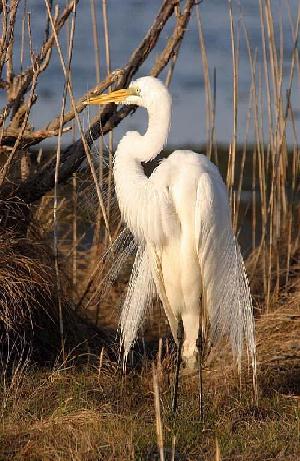 Stone Harbor has the only heronry sponsored by a municipality in the United States. The Stone Harbor Bird Sanctuary is registered as a National Landmark by the National Park Service. Thousands of herons are nested safely here.

Stone Harbor relies heavily on the neighboring resort towns of Wildwood,

Ocean City

and

Cape May

for attractions and activities. The

boardwalks, amusement piers,

county park & zoo, historic and cultural sites are all within a short drive. Stone Harbor remains relatively quiet and not crowded. If that is what you're looking for, Stone Harbor is the place to go. There are accommodations available for everyone.

Here is some additional information on the neighboring resorts of Sea Isle City and Ocean City. For a comprehensive look at Wildwood, North Wildwood and Wildwood Crest, this is the BEST site to visit - BuyWildwood.com

If you need some mortgage and loan information and/or real estate helpful hints for buying, selling and investing in real estate, this is the site for you. Also here are some names of local title companies and area banks.

Map of Stone Harbor and Avalon

Parking Meters, Parking, Rules of the Road
Parking meter fees are 25 cents per half hour. Meters are in effect from May 14 to September 19, 3 hour meters are on designated streets, 4 hour meters at 2 lots on the north side of 96th Street, West of 3rd Avenue and the lot on the South side of 97th Street between 2nd and 3rd Avenues

Parking is not allowed:
within 25 feet of a bulkhead or seawall
on the north side of 83rd Street between 3rd Avenue and the bay front bulkhead except: angle parking. Observe painted lines
on the south side of 94th Street between 2nd and 3rd Avenues
on the south side of 83rd Street between 1st Avenue and a point 25 feet west of a seawall
on the south side of 83rd Street between 3rd Avenue and the bay front bulkhead. Parallel parking is permitted 30 feet west of the west curb line of 3rd Avenue to 165 feet west of the west curb line of 3rd Avenue. Also from 25 feet west of the west curb line of Sunset Drive to 100 feet west of the west curb line of Sunset Drive
on the north side of any street between and including 84th and 11lth Streets between 1st Avenue and the Beach
on the north side of any street between and including 113th Street and 122nd Street between 2nd Avenue and a point 25 feet west of the seawall
Free Parking is available at the municipal lot located at Beach and 95th Street
Parking Permits are available in the Borough Clerk's office at the cost of $150 per season. These permits are good in designated lots only
Rules of the Road
Drivers must obey "NO TURN ON RED" traffic signs during summer months. These signs, along with meters, are taken down in late fall
PEDESTRIANS MUST USE CROSSWALKS and vehicular traffic must yield to pedestrians
NO PLAYING BALL IS ALLOWED ON AN PUBLIC STREET!
NO ONE MAY UNDRESS OR CHANGE THEIR CLOTHING IN ANY VEHICLE located on a public or private lot in the borough
Bike Riding
Bike helmets are required for children under 14 years of age
Bicycle riders must obey all traffic rules - and keep to the right
Riding a bicycle or skateboard in the business district from the last Saturday n June through Labor Day, between 6 pm and midnight, is prohibited
No bicycles, skateboards or roller blades are allowed on the sidewalk in the business district at any time
No bicycle or mobility device may be used to carry more people than it is designed to carry
When riding at night, a bicyclist must be equipped with white lamp
When riding on a roadway, bicyclists must stay on same side and direction as car traffic
Bikes are not to be left unattended on any sidewalk in the borough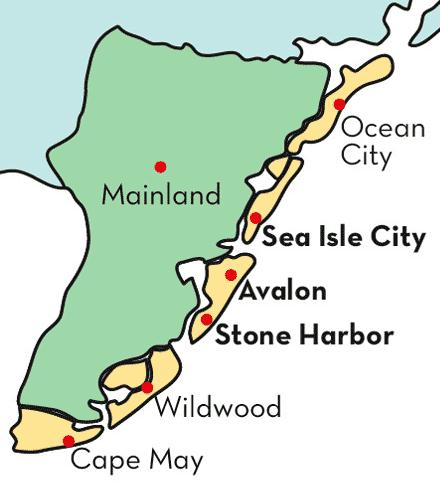 ---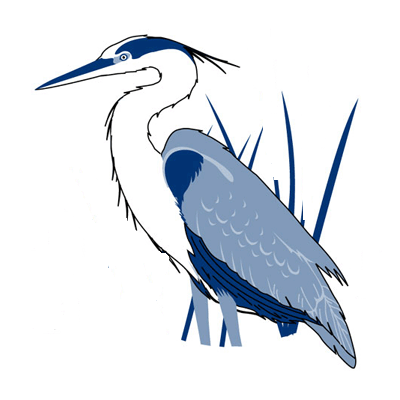 1701 New Jersey Avenue North Wildwood NJ 08260
Office: 609.522.4999 Fax: 866.571.9766
Cell: 609.402.8900